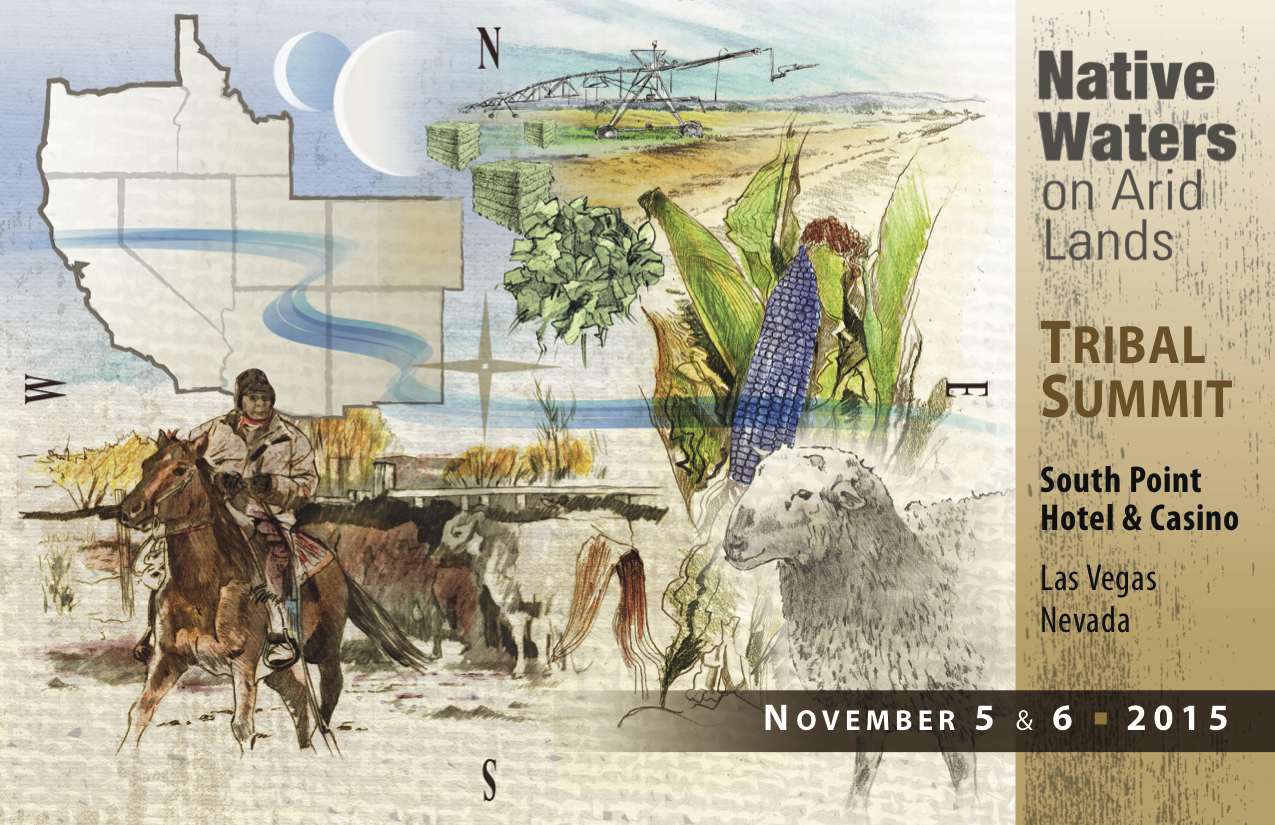 FIRST ANNUAL
TRIBAL SUMMIT
November 5-6, 2015
South Point Hotel & Casino
Las Vegas, Nevada 
Native Waters on Arid Lands project seeks to build capacity among tribal communities in the Great Basin and American Southwest to enhance climate resiliency of water resources and agriculture. For more information on the Tribal Summit, view the Tribal Summit Program and Agenda.
LODGING
ROOM BLOCK IS NOW FULL. Check back soon for a list of nearby hotels.
Lodging information

REGISTRATION
Follow link to register online:
http://nativewaterstribalsummit.eventbrite.com
Registration: $200 Per Person
Registration after October 2, 2015: $250
When registering online, please be sure to "Print Your Order Confirmation." This document is your receipt. The Conference Registration fee includes:
• Admission to all sessions.
• Breakfast, breaks and lunch for Thursday and Friday.
• All handout material needed for sessions.
If paying by check, registration may be completed by U.S. Mail. Please use this Registration Form, which must be printed and mailed to be received by October 2, 2015.
REGISTRATION CHECK-IN
Registration check-in will be available from 3-5pm at the South Point Casino and Hotel on Wednesday, November 4, 2015. Registration will continue on Thursday November 5, 2015 from 8-11 a.m.
SUMMIT CONTACTS
Vicki Hebb, Summit Organizer University of Nevada Cooperative Extension
(605) 222-2062
Staci Emm, Extension Educator University of Nevada Cooperative Extension
(775) 945-3444 (Ext. 10)