Native Waters on Arid Lands Podcast
Episode 9: The Tribal Summit with Vicki Hebb
In Episode 9 of the Native Waters on Arid Lands podcast, we speak with Vicki Hebb about the upcoming 2017 Tribal Summit, and elements of effective outreach that are important to her in her work.
Vicki works for the Intertribal Agriculture Council, and is a member of the Native Waters outreach team and a member of the Cheyenne River Sioux tribe in South Dakota. Listen to the podcast and read below to learn more about Vicki and her work. You can subscribe to this podcast on iTunes, Google Play and Stitcher.
Bringing tribes to the table
Vicki Hebb has more than 20 years of experience working in tribal agricultural policy. As part of the Native Waters project, Vicki works alongside other members of the outreach team to organize the Native Waters on Arid Lands Tribal Summit. This year's Tribal Summit will be held in Sparks, NV on November 15 and 16, 2017.
The Tribal Summit is an annual event that gathers tribal members and researchers from all over the Western US for workshops, talks and interactive discussions about issues related to climate change, water resources, agriculture and other topics. When planning the Summit, Vicki tries to make sure that the information that will be presented is relevant, applicable and interactive.
"I think that our goal for our tribal summit is to bring together tribes that are facing water issues and collectively bring them into a room," Vicki said. "We really hope that every session, every agenda item, every agenda topic, is interactive. Because I think that we feel very strongly that we don't want our speakers to speak at them."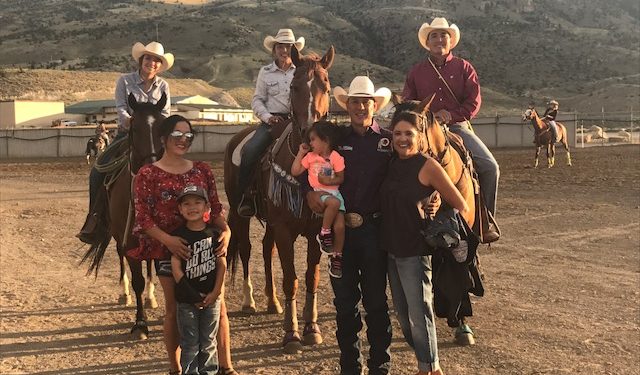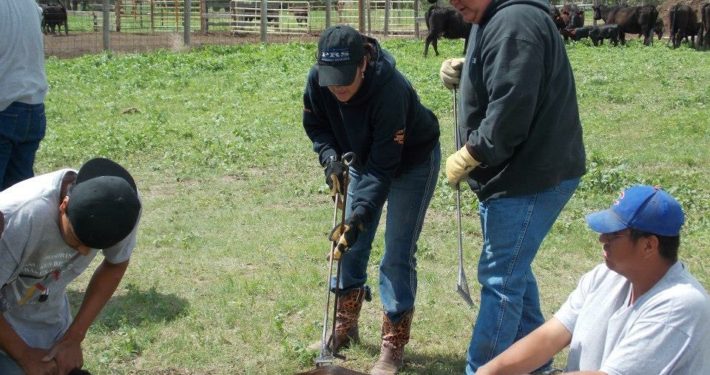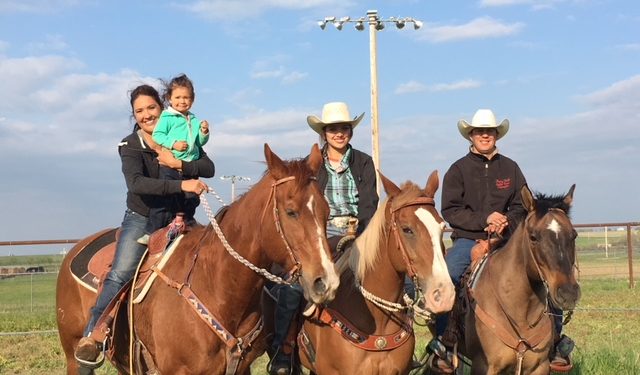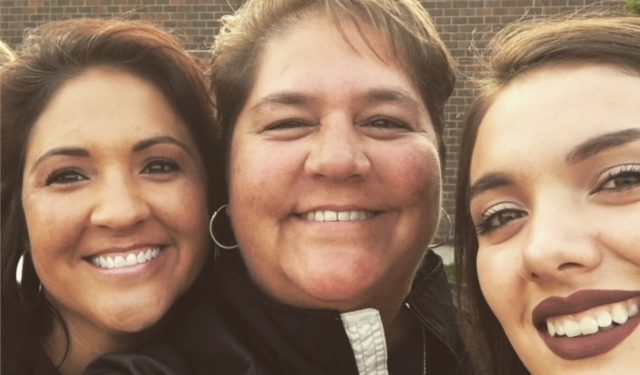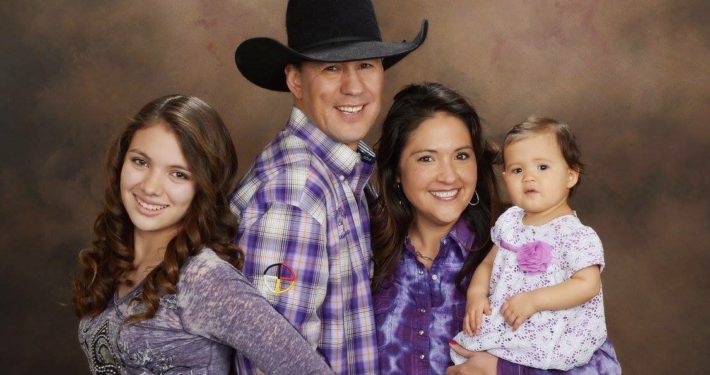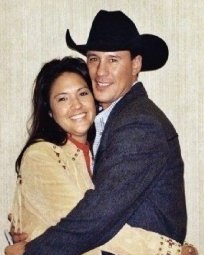 Ranching in South Dakota
Vicki is a member of the Cheyenne River Sioux Tribe, and lives and ranches on 8,000 acres of land on the Cheyenne River Sioux Reservation in South Dakota. As she explains in the podcast, this reservation is very large — approximately the size of Rhode Island — and is located adjacent to the Standing Rock Sioux Reservation.
Although South Dakota is outside of the main focus area of the Native Waters project, water is no less essential to life in this part of the country, where people engage in dry land farming and rely the Cheyenne River for fishing and other purposes.
"At the end of the day, there's not anyone on this planet that can deny that water is essential to life," Vicki said.
Working with youth
Vicki works to get youth involved with some of her projects through the Intertribal Agriculture Council – and says that the experience of youth involvement can be invaluable. She believes that getting youth involved with water issues and other topics addressed by the Native Waters on Arid Lands project is especially important. That is why this year's tribal summit will include Youth Day, a day of engagement and interactive activities for tribal youth at the Desert Research Institute in Reno.
"I think it's important for them to see some of their leaders coming together, knowing that this is important, knowing that water is essential, how it affects their future, how it affects the environment. Once we start with that youth level, then we're starting to build a responsible next generation."
More, on the podcast
To learn more about Vicki's work with the Native Waters on Arid Lands project, listen to podcast episode 9, below. Music for this podcast came from Podington Bear (song title: Bit Rio) on the Free Music Archive under a Creative Commons license.
Podcast: Play in new window | Download
Subscribe: RSS